Community & Events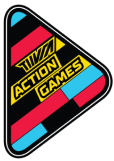 Tiivra Action Games
Riding is no longer just for those who want to go far or fast. It's time for a new breed of Multi-Skill, Multi-Terrain riders. Challenge yourself at a new motosport - Tiivra Action Games!

Live updates
Keep checking back here for updates from the fund, who has participated, and how much we have raised for the community

49

7,271
Kilometres
covered
by riders

₹ 72,000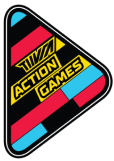 Upcoming events & Activities
Step 1
Sign up to get notified about upcoming T.C.F rides 📝
Step 2
Riders ride in their own cities, on their own roads 🛣️
Step 3
Share odometer reading at the beginning and end of the ride 🏍️
Step 4
Tiivra will contribute a multiple of every KM ridden to the fund 💸
How to get involved
In the event of an unfortunate accident, T.C.F will provide monetary support as per actual bills - with a maximum amount of Rs.10,000.

Any registered T.C.F rider or a rider they nominate will be eligible for the funds. We will send the aid to the hospital/ medical centre within 3 days.